'Call Of Duty: Black Ops 5' Concept Art And Setting Leak Online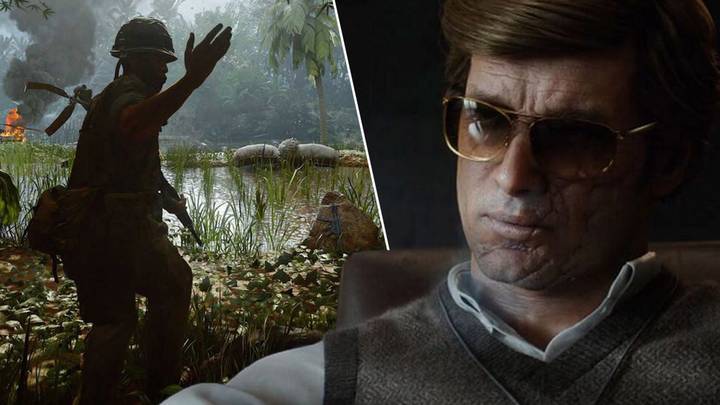 Featured Image Credit: Activision, Treyarch
Being one of the biggest video game properties in the world, it's no wonder that Call of Duty games are constantly being leaked hither and thither. With a franchise this big, some things are bound to slip through the cracks. But today's leak seems rather large, even by COD standards.
Images reported to be concept art for developer Treyarch's Call of Duty: Black Ops 5 - which is apparently coming in 2024 - have appeared online which give us a geographical and historical setting for the game. Strap in.
Refresh your memory of where we're in the storyline of Black Ops with the trailer for the most recent release, Call of Duty Black Ops: Cold War.
The concepts in question have allegedly been datamined from COD Warzone: Mobile, so have in fact come from Activision itself. Probably some awkward conversations going on at HQ right now.
Twitter account RealiityUK has set about posting these images which seem to suggest a Gulf War setting for the game. As you can see below, there's some sort of American air base under attack with US flags and an F-117 Nighthawk stealth fighter being prepped for attack. Another image shows the inside of what could be an Iraqi palace titled "Pillage". How long these images will stay up on the internet is anyone's guess, but at time of writing, they're available for all to see.
As reported by VGC, it's being theorised that this could be a direct sequel to Call of Duty Black Ops: Cold War which would technically make it the sixth Black Ops game, but since it doesn't have a title yet, it's being called Black Ops 5 to fit with the numerical releases of the titles. Not confusing at all.
This isn't the only leak to come from COD Warzone: Mobile though, which is apparently having a real nightmare of a day. A whole bunch of multiplayer maps from this year's Modern Warfare II have leaked and include a file name for fan favourite map Favela, alongside a chunk of new map names and pictures. Again, as of the time of writing, Activision hasn't responded to the leak but that might change in the very near future.