Borderlands 4 confirmed via job listing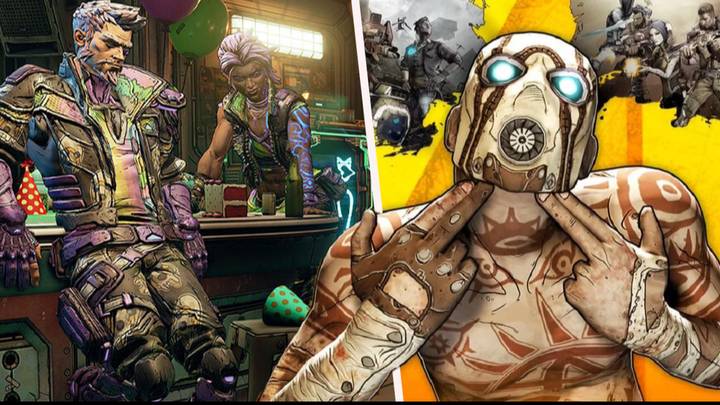 Featured Image Credit: Gearbox Entertainment
Four years since the release of Borderlands 3, an unearthed job listing could hint at Borderlands 4 arriving a lot sooner than we thought.
The much-loved shooter RPG Borderlands was first released in 2009 followed by Borderlands 2 in 2012 and Borderlands 3 in 2019. In between the main instalments, fans were also treated to Borderlands Legends, Borderlands: The Pre-Sequel, and Borderlands: The Handsome Collection. Praised for its cooperative gameplay and absurd humour, the Borderlands franchise is highly praised to this day which has left fans itching for more.
Take a peek at Tales From The Borderlands below!
Despite Gearbox Software remaining pretty tight-lipped about another instalment, one job listing on LinkedIn could hint at Borderlands 4 arriving fairly soon. This news comes after a profile belonging to environment artist, Nicolas Rudowski was found on the site. Under the 'experience' tab, Rudowski has listed Gearbox Entertainment where he worked as an environment artist between November 2021 and April 2023. The game listed? Borderlands 4.
These findings could mean that the next instalment has been in development since 2021 or perhaps even longer depending on when Rudowski was brought in. Although this has yet to be confirmed and is mere speculation, we could be seeing Borderlands 4 announced sooner than we think. Not only that but now that Gearbox is owned by Embracer Group, the franchise could look a bit different. However, with a strong fan base behind it, it remains to be seen if it will live up to previous instalments.
Until then, fans can dive into the latest Borderlands spin off – Tiny Tina's Wonderlands which was released in March 2022. The cross-platformer multiplayer game follows the chaotic Tiny Tina and allows players to roll their own multiclass hero that can loot, shoot, slash and cast their way through loot-filled dungeons in order to reach the Dragon Lord itself.
It remains to be seen if Gearbox will make the Borderlands 4 announcement soon but until then, there is a pretty big series to catch up on.