Rick And Morty has already found the perfect replacement for Justin Roiland, fans say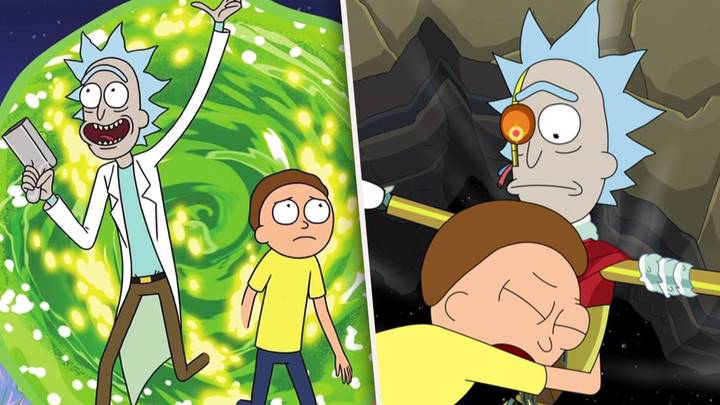 Featured Image Credit: Warner Bros. Television Distribution
Co-creator of the animated series Rick and Morty Justin Roiland has parted ways with Adult Swim following domestic violence allegations that were made against him. Roiland also voices the two titular characters and created last year's High On Life but will no longer work with Squanch Games on supporting the latter project.
Roiland was first charged with one felony count of domestic battery with corporal injury and one felony count of false imprisonment by menace, violence, fraud and/or deceit in Orange County, California, back in 2020. He pleaded not guilty to these charges but a protective order was later filed against him with terms that he will not harass, threaten or surveil the unnamed victim. In fact, Roiland must stay 100-feet away from this person and surrender any firearms he owns to the authorities. The order will expire in October 2023.
The allegations recently came to light again this month after Roiland appeared for a pre-trial hearing ahead of another hearing on 27 April. Announcing the news, Adult Swim wrote, "Adult Swim has ended its association with Justin Roiland. Rick and Morty will continue. The talented and dedicated crew are hard at work on season seven." This means, of course, that the two lead characters will need to be recast - and fans have already found the perfect replacement.
Okay, maybe that's not exactly the case. As reported by ScreenRant, ans joked that perhaps Chris Pratt Or Tom Holland would take over the roles. You knew the joke was coming. You cannot have a casting search without Chris Pratt and Tom Holland's names being thrown into the hat. Admittedly, we have no idea who will voice Rick and Morty, but allow me to treat you to a round-up of reactions to the news.
A casting director somewhere is about to hear a lot of bad Rick and Morty impressions. Godspeed.

— Brock Baker (@BrockBaker) January 24, 2023
It's assumed that Rick and Morty will still have 10 seasons, with Adult Swim sticking by the original plan. Dan Harmon will now serve as the sole showrunner.