PlayStation Plus fans say latest free games are 'final nail' in the coffin, following price hike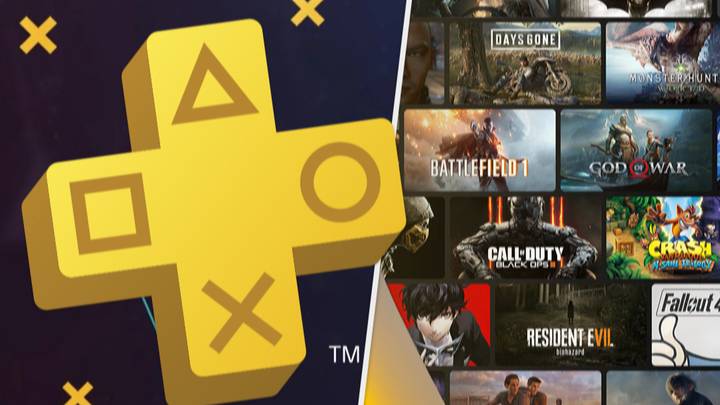 Featured Image Credit: Sony
Sony's PlayStation Plus service offers subscribers a variety of video games to enjoy as well as online gaming and various other perks.
For the most part, at least up until recently, it didn't matter which of the three tiers that you subscribed to, all offered decent value for money. Firstly, there's PS Plus Essential, which is basically the same service prior to the 2022 revision.
Check out the Unpacking trailer below, included in PS Plus' September 2023 extra line-up!
PlayStation Plus Essential offers a small selection of monthly games that will remain playable in your library as long as you have an active subscription. It also offers online gaming, discounts and other perks, such as DLC.
Then we have PS Plus Extra which offers everything included in the Essential tier, but with a much larger choice of PlayStation 5 and PlayStation 4 titles. Finally, PS Plus Premium offers everything included in the previous two tiers, but with even more PS5 and PS4 games, as well as a selection of PS1, PS2, PS3 and PSP titles. What's more, it also offers cloud gaming and demo trials.
Despite the choice of games on offer being subjective, it was difficult to argue that each tier didn't offer a satisfactory value. However, in August 2023, Sony announced a substantial price hike to the PS Plus service that didn't go down well with the community, especially as nothing new was added to the service. If anything, the games offered in the Essential tier announced alongside the price hike were underwhelming. The PS Plus September 2023 offerings were considered to be so bad, that some subscribers refused to download them.
So with the negative reception from not only the price hike but also the games that were announced in the Essential tier for September 2023, this month offered an opportunity for Sony to right some wrongs to get back into the good graces of its customers.
Sadly, that doesn't appear to be the case. In fact, some PS Plus subscribers are calling the September 2023 batch of games for the Extra and Premium tiers as the 'final nail' in the coffin. As such, this month's games were a hot topic of discussion in a recent Reddit thread. Again, it must be stated that the value of any game is subjective to the individual.
"This was the final nail. I cancelled my auto-renewal for next year. I don't find value in this service anymore. I'm better off paying for a year of GameFly," exclaimed LonzosJohnson. "Some great games, but it is not worth the price increase," replied metabdd.
"I cancelled my PS Plus membership, those price hikes aren't justified," said overlord-33. "It's like Sony went out of its way to disappoint gamers this month," added a disgruntled TeamLeaderLupo.
There are subscribers who are happy with the games on offer with PS Plus September 2023, especially if you're a fan of JRPGs. "For me, this is honestly a good month. I've been wanting to play the Star Ocean games, Nier Replicant, 13 Sentinels, and I can take Odin Sphere off my wishlist," said LittleHobbitGal. "Honestly, pretty good. Justifying a price increase? Hell no, but it's still decent. I'll probably download more than a few of these", rejoiced HelpfulApple22.
It will be very interesting to see whether or not Sony decides to include some big hitters in its subscription service as we move closer to the Christmas season. That being said, if you haven't played it already, I can wholeheartedly recommend the charming 'zen game' Unpacking which is included in this month's library.