Metal Gear Solid 3 remake set to be a PS5 exclusive, apparently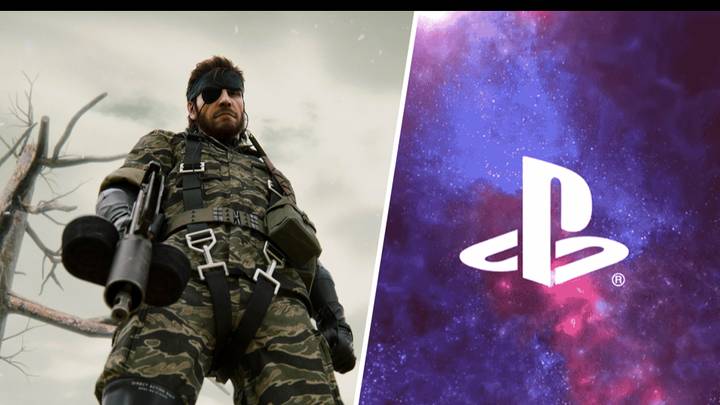 Featured Image Credit: Konami
A remake of the third entry to the Metal Gear Solid series has been rumoured for quite some time, alongside remakes of other titles as well. Unfortunately, there's no official word from Konami as to whether it exists or not. With its development a complete mystery, many fans are unsure as to who or what to believe, but an industry insider believes all will be revealed very soon.
Insider Shpeshal_Nick revealed in a recent XboxEra podcast episode that he's heard rumours that the Metal Gear Solid 3 remake does exist, and it'll be revealed as a PS5 exclusive at an upcoming PlayStation Showcase.
Obviously, this needs to be taken with an extreme amount of salt, as there's still no hard-proof that the remake even exists yet, but we're definitely hoping it does. That being said, the remake has been teased by insiders for quite some time, even the composer for Hogwarts Legacy recently teased the remake as well, adding some credibility to the rumours.
A PlayStation Showcase would also be the most likely place for the game to be announced, often showing off what the future holds for the platform. While an official date for a showcase hasn't been set for 2023, there are rumours that one will be appearing over the summer. This is even more likely given several PlayStation 5 exclusives are yet to receive gameplay previews or development updates, like Marvel's Spider-Man 2 and Marvel's Wolverine.
If the remake of Metal Gear Solid 3: Snake Eater, does release as a PlayStation exclusive, it'll be following the same release pattern as the original game, which was released exclusively for the PlayStation 2 in 2004, before becoming available on additional platforms via re-releases and HD remasters.
All we can do now is sit tight and wait for a PlayStation Showcase to roll around, and then hope the Metal Gear Solid 3 remake is part of the line-up.